Focus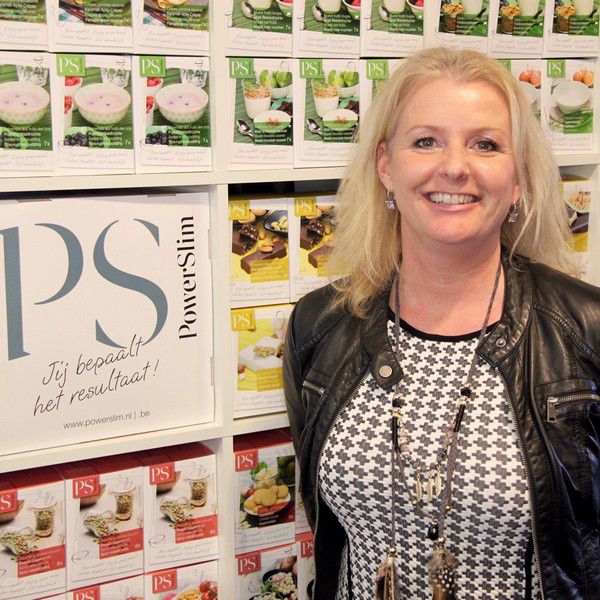 Niemand zal beweren dat afvallen makkelijk is en niemand zal zeggen dat het voor iedereen is weggelegd. Maar wat we wel allemaal zeggen is dat we balen van ons overgewicht en nog meer balen als straks de zomer weer in opkomst is en we het deze winter weer hebben laten liggen. Voor de zoveelste keer!
Zien eten, doet eten
Waarom kost het ons toch zoveel moeite om de knop om te zetten en voor eens en voor altijd af te rekenen met die vervelende, groeiende kilo's en de lekkere trek? Eerlijk is eerlijk. Het wordt ons natuurlijk ook wel heel moeilijk gemaakt om vol te houden. Op iedere hoek van de straat vind je wel een eetgelegenheid of ruikt het naar frietjes of vers gebakken brood. En andere mensen zien eten, doet zelf ook eten. Zo is het nou eenmaal.
Voor de volle 100% voor gaan
Maar wat als je voor jezelf hebt besloten om nu echt de knop om te zetten en nu echt die kilo's te laten voor wat het is. Om voor een gezonde levensstijl te gaan. Om nu echt voor jezelf te kiezen!
Als je dat besluit hebt genomen, dan moet je er ook voor de volle 100% voor gaan. Niet een beetje, niet een kwart, maar met je hele ziel en zaligheid. Half lijnen werkt namelijk niet. Een beetje je leefstijl aanpassen werkt niet. Een beetje leren voor een studie werkt ook niet. Een beetje stoppen met roken lukt ook niet. Dus een beetje lijnen, met af en toe een patatje of een glaasje wijn, werkt dus ook echt niet! Voor de volle 100% dat is het enige dat werkt. Niemand valt af wanneer je jezelf, na een week heel goed je best te hebben gedaan, op een pizza trakteert of een zakje nootjes. Of een lekker glaasje bubbels omdat je de hele week al zo streng voor jezelf bent geweest.
Volhouden of niet
Ik werk nu ruim 10 jaar als afslankcoach. Ik heb vele klanten zien komen en gaan. Bij een eerste intake weet ik eigenlijk al meteen (en dat klinkt ontzettend arrogant, dat weet ik) of mensen het gaan volhouden of niet. Of ze er voor de volle 100% voor gaan of niet. Of ze dit echt willen of niet. En geloof mij, mijn gevoel zit er eigenlijk nooit naast. In de loop d'r jaren heb ik al zoveel 'smoesjes' voorbij zien komen wanneer klanten tijdens een weegmoment niet zijn afgevallen, dat het soms gênant is om te zien of te horen. Heel, heel veel tranen zijn er gevloeid tijdens mijn coachinggesprekken.
Je doet het voor jezelf
Een advies aan alle lieve mensen die aan het afslanken zijn: 'je doet het voor jezelf, voor je eigen gezondheid en je eigen geluk!!'. Niet voor mij, niet voor je partner, niet voor je schoonmoeder. Maar enkel en alleen voor jezelf. Als jij er al niet in gelooft, wie moet er dan wel in geloven? En met alle liefde en volle toewijding blijf ik klanten coachen naar een gezond gewicht. En met heel veel voldoening kijk ik terug op al die klanten die wel de volledige focus hadden om zijn of haar doel te bereiken. En gelukkig zijn dat er heel veel. Maar helaas zijn er ook klanten bij die vanaf het begin al niet de juiste focus hadden en er maar voor 50% instappen. Die dan toch weer lonken naar andere afslankmethodes omdat dat toch meer 'het ei van Columbus' is omdat je daar wel soms mag smokkelen met eten. Maar wie houd je hiermee voor de gek? Of het afvallen tijdelijk weer op een laag pitje zetten, zodat ze tijdens de geplande voorjaarsvakantie lekker kunnen gaan genieten met de nodige snacks en bier.
Dat ben je jezelf toch verschuldigd?
Wanneer je het besluit hebt genomen om af te slanken, besef dan dat wanneer je er voor gaat, je binnen enkele weken/maanden van je overgewicht af kunt zijn. Wat zijn nou een paar weken/maanden op een mensen leven, toch? Een volledig nieuw leven zonder overgewicht, zonder vermoeidheid, zonder klachten aan je gewrichten of zonder diabetes type 2. Dat ben je jezelf toch verschuldigd? Wat zijn die paar weken/maanden zonder alcohol, patat, brood of andere slechte koolhydraten als je daarna vol trots in de spiegel kan kijken met je nieuwe jurkje of broek en je afvraagt: "waarom heb ik dit niet eerder gedaan".
Kortom, je bent het waard om in jezelf te investeren, meer dan waard!!