Ja maar....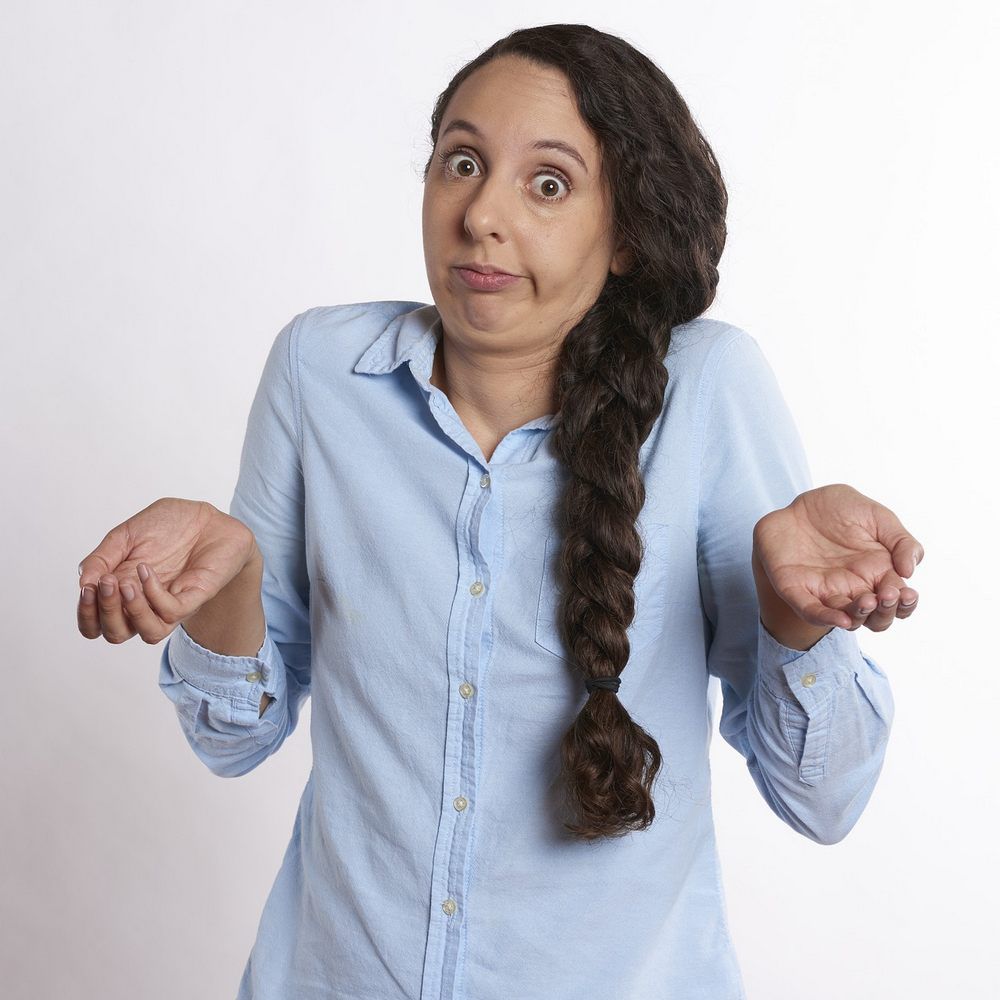 Als voedingscoach kom ik in contact met heel veel verschillende mensen. Jonge mensen, oudere mensen, mannen, vrouwen, gestudeerd of niet gestudeerd, echt in alle soorten en maten. Maar wat ze eigenlijk allemaal met elkaar gemeen hebben is het favoriete zinnetje: "ja maar...". Het is zo'n makkelijke zinnetje om te pas en te onpas te gebruiken. Om jezelf een vrijbrief te geven om iets niet te doen of te willen doen. Om iets nog even uit te stellen, om er nog even niet mee bezig te zijn. Of als excuus wanneer je de fout bent ingegaan met je dieet.
Een hele stap
Wanneer klanten voor de eerste keer in ons afslankinstituut komen voor een kennismakingsgesprek zit er vaak al veel emotie. Het is ook een hele stap om toe te geven dat je overgewicht hebt en dat je daar graag vanaf wilt. Vaak weken of maanden van wikken en wegen om de eerste stap te zetten en van onderzoek welk programma het beste bij iemand past. Wanneer dan eindelijk de 'stoute schoenen' zijn aangetrokken en een afspraak is gemaakt komen ze gespannen binnen. Zoals ik al in mijn eerdere blog over "focus" heb geschreven, weet ik eigenlijk al in een split-second of iemand een volhouder of een snelle opgever is. Dit doet overigens niets af aan mijn focus. Ik blijf altijd de klanten vol enthousiasme coachen en begeleiden. Van het begin tot het einde, want ook mijn gevoel kan er natuurlijk wel eens naast zitten.
Wat heeft hem of haar ertoe gezet?
Vaak start ik een kennismakingsgesprek met wat vragen te stellen over de eetgewoontes van de klant, over het verleden, over zijn/haar gezondheid en motivatie. Wat heeft hem of haar ertoe gezet om de stap naar PowerSlim te nemen. Vaak wordt er dan gezegd dat ze de stok achter de deur nodig hebben. Dat ze al van alles hebben geprobeerd, maar dat na een paar weken thuis gestoeid te hebben met gezonde voeding en vele recepten van koolhydraatarm eten, de klad er toch weer in is gekomen. Ze hebben dus allemaal persoonlijke begeleiding nodig. Iemand die hun figuurlijk aan de hand meeneemt om ze te steunen en met raad en daad bij te staan in moeilijke tijden. Wanneer, na de uitleg over het programma en de mogelijkheden van de persoonlijke coaching, de mensen enthousiast zijn geworden, willen ze vaak starten met het 7 daagse starterspakket.
Dé stap naar een gezond gewicht
Hartstikke fijn natuurlijk! Dé stap naar een gezond gewicht wordt gemaakt. Na maanden van geestelijke voorbereiding, dan eindelijk 'de verlossing'. Hoe fijn is dat! Als ik dan vraag wanneer de klant wil starten wordt het vaak even stil. "Uhmm, ik denk na het weekend". "Of over 2 weken". Op mijn vraag waarom ze dan niet direct morgen van start gaan, is het antwoord: "Ja maar, ik heb eerst nog een feestje". Of "Ja maar, mijn man viert nog zijn laatste vakantiedag en dan gaan we nog even uit eten". Of "Ja maar, ik heb de kinderen beloofd het weekend pannenkoeken te bakken, dus morgen komt niet uit". Mijn eerste reactie is dan ook altijd "Ja, dus??". Lieve mensen, het komt nooit uit om starten met afvallen. Morgen is er een verjaardag, overmorgen is de buurvrouw geslaagd voor haar zwemdiploma, het weekend is het Pasen en volgende week is het Kerst. En die week daarop heeft dochterlief haar diploma-uitreiking voor kantklossen. Er is altijd wel een reden om niet te starten. Maar als je al maanden iets wil doen aan een gezonde leefstijl, je al maanden wilt afvallen. Vele pogingen hebt gedaan, dan ga je toch niet volgende week of volgende maand pas starten?! Dan ga je toch voor de volle 100% direct van start! Je hebt al die dagen daarvoor toch al pannenkoeken, gebakjes, kerstkransjes en paasstollen gegeten. En dat wilde je toch niet meer? Je wil toch aan je gezondheid gaan werken?!
Een nieuwe en gezonde levensstijl
Het is echt zo grappig om te zien dat bijna iedereen het uitstelgedrag heeft. Bijna iedereen meteen begint met "Ja, maar....". Het is natuurlijk ook hartstikke eng om iets wat je jezelf in jaren hebt aangeleerd – want een verkeerde eetgewoonte ontwikkel je niet in een maand tijd – in een paar maanden tijd moet afleren. En die slechte gewoontes afleren begint met de stap van het starterspakket. En dat is even wennen en dat snap ik natuurlijk maar al te goed. Het maakt natuurlijk ook niet uit wanneer je nog heel eventjes in het 'veilige' wilt blijven hangen. Dat je pas na het weekend of na de verjaardag van je dochter wilt starten. Maar daarna is het klaar. Dus als jij jezelf nog 1 dag vol wilt eten met slechte dingen om je geestelijk voor te bereiden om een nieuwe en gezonde levensstijl, dan is dat helemaal goed. Maar daarna wil ik ook nooit meer tijdens onze coachsessies het zinnetje "ja maar" horen, afgesproken?! 😊