Vreemden ogen dwingen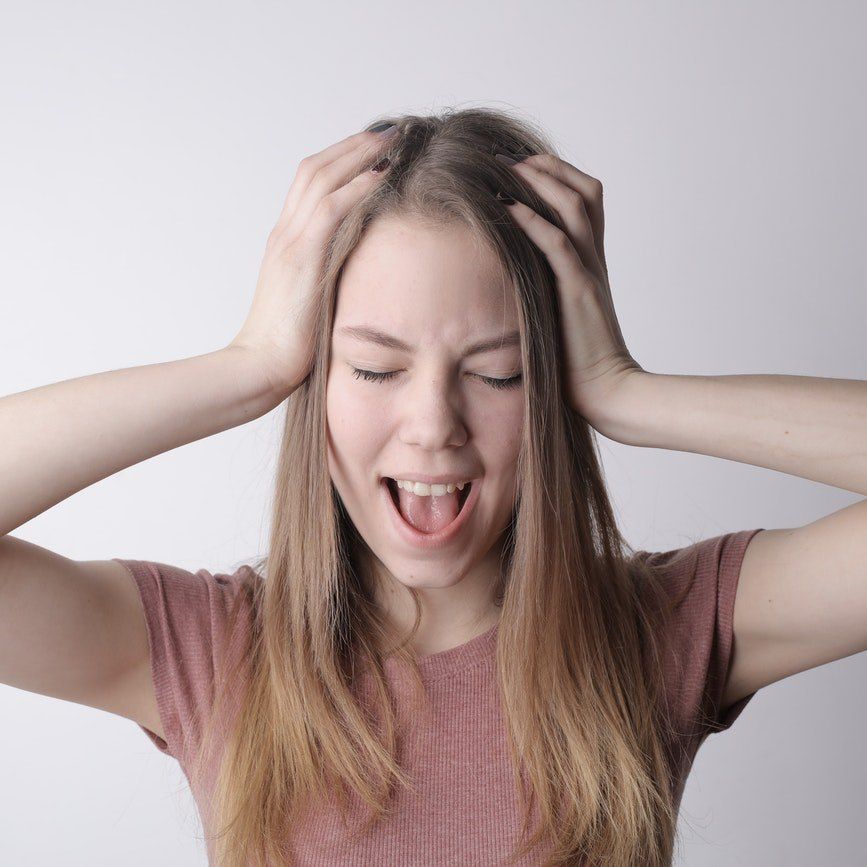 Vaak vragen klanten aan mij of ikzelf en mijn gezin ook altijd gezond eet en ook PowerSlim gebruikt. Het antwoord daarop is altijd hetzelfde. Ook ik heb levenslang. Ook ik moet er altijd voor blijven vechten om mijn gewicht onder controle te houden. En dat is absoluut niet omdat ik een grote snoeper of grootverbruiker van alcohol of andere koolhydraatrijke producten ben, maar meer omdat mijn lichaam met die vreselijke overgangshormonen aan het stoeien is. En ik ben bang dat dit nog wel even gaat duren. Maar het is wat het is en ik heb me erbij neergelegd.
Ik straf mezelf dus als ik mijn vaste voedingspatroon loslaat
Het is voor mij namelijk absoluut geen straf om koolhydraatarm te leven. Ik doe dit al jaren en dat bevalt mij heel erg goed. Sterker nog, mocht ik een keertje volledig uit mijn panty gaan met suikerrijk voedsel of alcohol, dan voel ik me de dagen daarna vreselijk opgeblazen, moe en helemaal uit mijn hum. Ik straf mezelf dus als ik mijn vaste voedingspatroon loslaat. Natuurlijk drink ik best wel eens een wijntje met vrienden of eet ik wel eens een handje vol met chipjes. Maar ik zou nooit met een fles wijn en een zak chips op de bank gaan zitten. Daarbij heb ik ook nog eens het geluk dat ik niet echt dol ben op chocolade. Bestaat dat?!?! Jazeker, ik ben het levende bewijs.
Mijn lieve partner daarentegen is dol op chocolade. Misschien heeft hij meer vrouwelijke hormonen dan ik?! 😊 Bij ons is het thuis dan ook altijd een strijd wanneer we een doos met chocolade cadeau krijgen (want zelf koop ik het nooit) dat hij niet in één keer die hele doos naar binnenwerkt. Hij voelt altijd de bestraffende ogen van een voedingscoach in zijn rug branden wanneer hij een chocolaatje of bonbonnetje pakt. Vaak doet hij het dan ook stiekem, zodat hij geen commentaar krijgt. Dus bij ons thuis gaat het er net zo aan toe als bij ieder ander gezin.
Extra kilo's na een vakantie
Ook hier wordt er soms vreselijk ongezond gegeten door dochterlief en wordt er weer geklaagd dat de extra kilo's er weer hard zijn aangekomen na een vakantie. Dan moet er ook weer heel streng gelijnd worden en wordt er advies gevraagd aan moeders, de voedingscoach. Maar wat als het, zoals vaak bij iedereen die start met afvallen, niet snel genoeg gaat. Dan worden alle goedbedoelde adviezen in de wind gegooid en het oude eetpatroon weer opgepakt, want het werkt toch allemaal niet!! En dan ben ik weer gewoon een partner of moeder en geen voedingsdeskundige waar de adviezen van worden opgevolgd.
En dat is natuurlijk waar het bij het afvallen altijd om draait. Thuis lukt het vaak niet. Je valt snel weer terug in je oude gewoonten en je wilt ook vooral niet van je partner of moeder horen dat je iets niet goed doet. Of dat je sommige producten maar beter even kunt laten staan als je aan je gezondheid wilt werken. Vaak geeft dit ook strijd en daar zit je natuurlijk thuis al helemaal niet op te wachten.
Luisteren zonder oordelen
Waarom lukt het dan met een onafhankelijke voedingscoach wel? Heel simpel, vreemde ogen dwingen. En dat is echt zo. Ook al ben ik nog zo gespecialiseerd in voeding, heb ik hiervoor al mijn diploma's, ben ik orthomoleculair opgeleid en coach ik al jaren mensen naar een gezond gewicht. Ik ben en blijf partner en moeder en daar neem je vaak niet snel iets van aan. Als een vreemde het zou zeggen wordt het eerder aangenomen, wordt het meer als 'waarheid' gezien. En daarom komen mensen die willen afvallen en aan hun gezondheid willen werken wekelijks bij ons op consult. Om ze duidelijk uit te leggen waarom sommige producten beter zijn dan anderen en ook om gewoon naar de verhalen van de klant te luisteren. Want dat is wat wij doen, luisteren zonder oordelen. Zonder er een mening over te hebben, maar puur om onze klanten te helpen met gewicht te verliezen en het gewenste gewicht te behouden.
En thuis, thuis kan ik dan gewoon partner en moeder zijn en geef ik mijn goedbedoelde adviezen aan mijn klanten die er wel naar luisteren en het gewenste resultaat mee behalen. Want daar doen we het immers allemaal voor, voor onze klanten.
En dan kunnen manlief en dochterlief gewoon zonder strijd blijven genieten van hun ongezonde uitspattingen.....met mate natuurlijk!